Apple's Family Sharing feature allows up to six people to share many kinds of things: a pool of iCloud storage, most app and media purchases, each other's location, and other details. This includes a special Family calendar created by default and shared with all participants.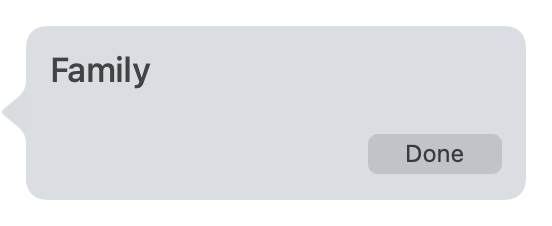 A Macworld reader wondered if that Family calendar could have a change in ownership. It cannot. The person who originally set up the Family Sharing group is called the Organizer. While they can anoint other members of the group as a Parent/Guardian, they cannot transfer Organizer status. Apple says the only way to change the Organizer is to disband the virtual family and have the new preferred Organizer create a new Family Sharing group.
However, you can simulate a Family calendar quite easily in iCloud. Here's how to do it in macOS.
Time to complete:

5 minutes

Tools required: Calendar app in macOS
1.
Create a new calendar
Foundry
Choose File > New Calendar. A new calendar should appear in the iCloud section of the Calendar app's left column.
2.
Name the Calendar
Foundry
In the calendars sidebar, name the calendar descriptively, like "Family 2.0."
3.
Calendar details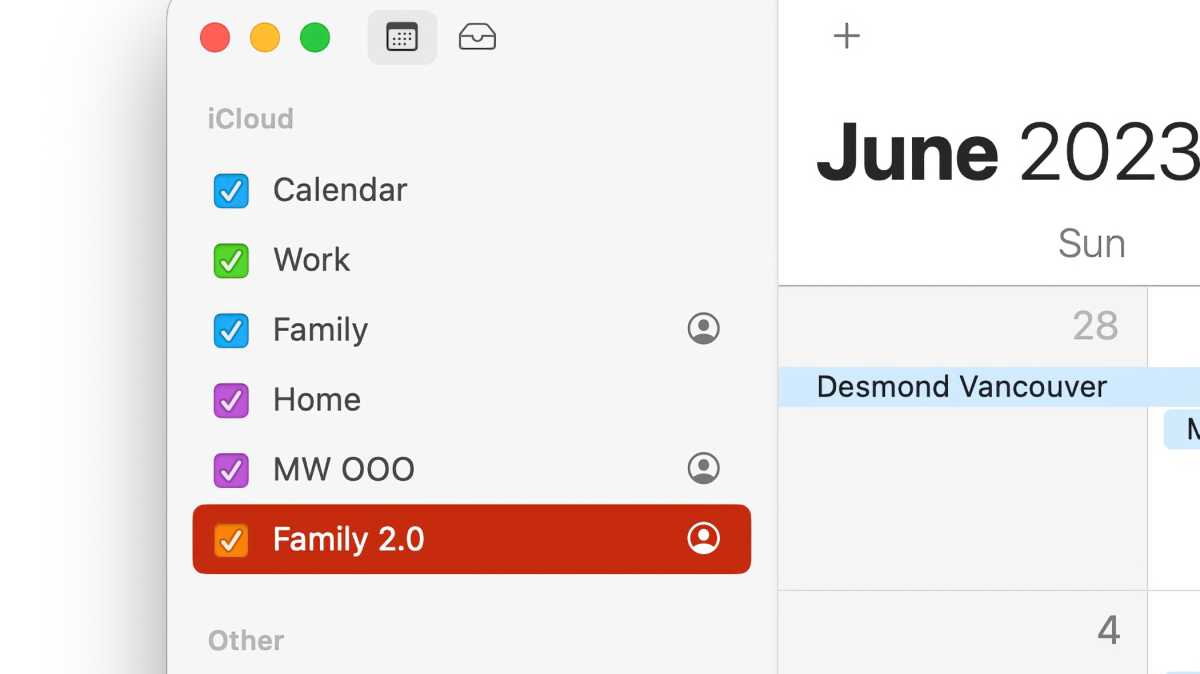 Foundry
Hover over the calendar's name in the sidebar and click the person in a circle icon that appears.
4.
Add members
Foundry
In the Share With field, enter each family member's name in turn and click Done.
iCloud automatically sends invites to each person who can accept it and have the privilege to modify the calendar. You can also click each invited party and change their access from View & Edit to View Only.
This Mac 911 article is in response to a question submitted by Macworld reader Kim.
Ask Mac 911
We've compiled a list of the questions we get asked most frequently, along with answers and links to columns: read our super FAQ to see if your question is covered. If not, we're always looking for new problems to solve! Email yours to mac911@macworld.com, including screen captures as appropriate and whether you want your full name used. Not every question will be answered, we don't reply to email, and we cannot provide direct troubleshooting advice.