On Tuesday, Apple announced that after six years, the iTunes Store would soon completely stop selling music encumbered by digital rights management (DRM) restrictions. What does that mean for you? Read on to find out.
I thought Apple already sold DRM-free tracks called iTunes Plus on the iTunes Store. How is this different?
Format-wise, there's no difference—all of Apple's DRM-free tracks willl be the same as those old iTunes Plus tracks. The difference is that originally, only one of the major record labels, EMI (plus many smaller independent labels) offered its music as DRM-free iTunes Plus tracks on the iTunes Store. But Apple says it will now offer DRM-free music from the other three major labels as well: Sony BMG, Warner Music, and Universal.
Doesn't Amazon already offer music from all the labels without any DRM?
Yes, Amazon MP3 has been selling DRM-free tracks from all four major labels for more than a year. The main difference is that Amazon sells MP3 files, while iTunes sells AAC files.
iTunes Plus tracks cost 99 cents now—will that change?
Yes. As part of the switch to DRM-free, Apple is adopting a three-tiered pricing structure for iTunes music (we suspect it's a form of quid pro quo with the record labels—"you can have DRM-free music if we can finally have variable pricing"). Starting on April 1, tracks will cost 69 cents, 99 cents, or $1.29. At this point, we don't know how prices will be decided for individual tracks—one could assume new tracks will go for more—but Phil Schiller did say that more songs are going to be offered at 69 cents than at $1.29.
How many tracks are available DRM-free?
Apple says that 8 million of the 10 million tracks in its catalog will be available in iTunes Plus immediately—that's an improvement over the roughly 3 million tracks available before the announcement. By the end of the quarter (March), the rest of the tracks in the iTunes Store should be available DRM-free as well.
Can I upgrade my current tracks?
Yes, but it'll cost you, and it's an all-or-nothing proposition. In other words, you can't pick and choose which tracks to upgrade. Start by going to the iTunes Store home page, and clicking on Upgrade My Library under the Quick Links heading. Once there, you'll see a list of all the songs and albums that are available for upgrading, with a price next to each. But the important number to look at is the price next to the buy button, since that's how much it'll cost to upgrade your library. iTunes charges 30 cents per song, 30 percent of the current album price for complete albums, and 60 cents for music videos.
I did that and saw one price, then went back a few hours later and saw another price—what's going on?
It seems like Apple is still in the process of adding DRM-free versions of songs (8 million tracks is a lot). So you may see one price today, and another tomorrow as more of your songs become available in iTunes Plus format.
Can I get around the requirement to upgrade all my tracks by deselecting them in iTunes or removing them from my library?
Unfortunately not. iTunes looks at your purchase history, not what's in your iTunes library.
If I choose to upgrade my protected tracks to iTunes Plus, what happens to my old tracks?
When you upgrade your library you'll be given the option to delete the protected tracks or move them to your desktop for archival purposes.
I want to use the Store's Complete My Album feature. I have two tracks that are protected and the album is now in iTunes Plus format. How does this work?
You must first upgrade your library to get those two tracks in iTunes Plus format. Once you do you can then complete the album.
What's so special about DRM-free tracks anyway? Why should I care?
Two big things: iTunes Plus tracks are encoded at 256-kpbs, twice the bit rate of standard iTunes tracks; and no DRM means you can play your files on as many Macs or PCs as you want.
Isn't AAC an Apple-specific format that isn't portable to other devices?
Although Apple has embraced the AAC format, it didn't invent it. The only Apple-specific part of old iTunes files is that they're wrapped in DRM (these music files end in the file extension .m4p—the p stands for "protected"—as opposed to .m4a). Apple's DRM is only compatible with Apple products, but AAC files play on a wide variety of players.
What kinds of AAC-compatible players are you talking about?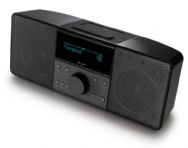 Most other portable MP3 players around—yes, even Zunes—will play AAC files. Other products that let you play music from your network through your home stereo, such as Logitech's Squeezebox products and the Sonos music system, can also play AAC files. Now, you'll be able to enjoy any music you purchase from iTunes on a Squeezebox, Sonos multi-room music system, or similar device.
But what if I have a piece of hardware or software that only works with MP3 files? Can I convert my iTunes tracks?
Yes. Since they're no longer protected, you can use iTunes (or other software) to convert them to MP3 or another format.
Does the lack of DRM mean that it's okay to give copies of the songs I buy to my friends?
No, copyright law is still in effect—passing songs around is music piracy. However, the lack of DRM allows you as the consumer to be the judge of what's right and what's wrong, giving you a flexibility that DRM couldn't. For example, imagine parents and kids co-mingling their music libraries. That seems absolutely fair to us, although in many cases quite unlikely. And if you opt to share your iTunes library on your local network, others can stream the songs you've purchased from the iTunes Store (currently people can see them, but if they double-click on a song to play it, they're prompted to authorize their computers to be able to listen). But putting a song up on a file-sharing service and letting 20 of your friends download it? That's now possible, but not exactly ethical. (And it's fair to note that iTunes does embed your iTunes ID in every iTunes plus file you download, so it's easy to see who bought the file originally.)
Does this mean the end of copy-protected movies and TV shows from the iTunes Store?
Absolutely not. This applies to music tracks and music videos only.