One of the nice things about walking the show floor at Macworld Expo is discovering companies that I've never heard of. This year I found a company that I really should have heard of before, Stellar Information Systems.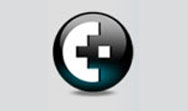 Founded some 15 years ago, the company's Stellar Phoenix Data Recovery Software can save photos, songs and other files on your Mac, should a hard drive problem arise. The $129 software, now at version 3.0, lets you try before you buy—simply download the demo program, load it onto a healthy drive, and run the program. You'll quickly see what files and folders are retrievable, if you want to recover those files, pay for the software online to receive an activation code.
Stellar Phoenix Macintosh requires at least a PowerPC G4 and OS X 10.3.9 or later to operate. The company also sells programs to retrieve lost or deleted photos from camera card media and from iPods. They are $40 each, but are included in the full Macintosh edition.