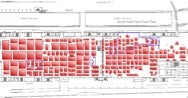 One of the more persistent rumors on the Expo show floor this past week—besides the one saying that Jobs would parachute onto the stage during the keynote in order to prove that he's fit as a fiddle—was that Apple would be ditching Macworld next year for the Consumer Electronics Show in Las Vegas, which also took place last week.
Adding fuel to that fire comes news from the Consumer Electronics Association, the organization behind CES, that they're planning an area of the 2010 show focused around "Apple-related CE [consumer electronics] manufacturers." Apple, as is its habit, declined to comment on whether or not it would be attending and pretty much anything else you wanted to ask it.
You want my take? No? Tough, it's my blog post. If we're to believe Apple's rationale for leaving Macworld Expo—that they reach more people through stores and the Web—it makes no sense for the company to swap one expensive trade show for another, especially one that's farther away (travel from Cupertino to Las Vegas is no doubt more expensive than from Cupertino to San Francisco), at the same unfortunate time of year (post-holiday). CES is also a press/industry event; it's not open to the public and given that Apple has shown itself able to summon a crowd of reporters at the snap of its fingers, it seems unlikely that would net them that much more coverage.
Most importantly, I don't think Apple would so happily sign on to join a ghetto of Apple-related products. The company's always been happy being a big fish in a small pond. No, it seems more likely to me that this is an attempt for CES to pick up vendors who might decide to opt out of Macworld 2010 now that Apple isn't coming.
So I say "hooey." I could be wrong, for sure, but I find it more likely that Apple returns to Macworld than goes to CES. Of course, I was also really hoping that Jobs was going to appear in a puff of smoke and sing a duet with Tony Bennett, so what do I know?