Mariner Software, developer of Mariner Write, MacJournal, StoryMill, MacGourmet, and the upcoming iPhone version of Mariner Calc, announced during Macworld Expo that it bought ReceiptWallet from GGT Enterprises.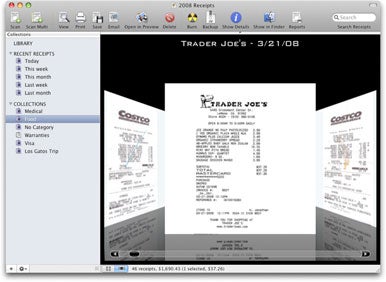 The popular receipt-tracking software lets you scan paper receipts and other paperwork, and then add those scans to the program's document database. You can also enter information about each receipt, using that data to organize or search for receipts. The program also lets you use receipt data to track expenses and generate expense reports.
Mariner notes that ReceiptWallet will make its Mariner debut "in the near future" with a new name. The software will require Mac OS X 10.4 or later, and will have an initial price of $50 for a boxed copy or $45 for a download version.
Note: When you purchase something after clicking links in our articles, we may earn a small commission. Read our affiliate link policy for more details.