Google Mac Team members Nicholas Jitkoff and Dave MacLachlan have announced the release of a developer preview of a Google Quick Search box for the Mac desktop.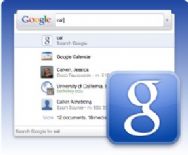 Developed as an open source search box, the software lets you search data on your computer and across the Web. Billed as "very experimental," the developers note the software supports contextual search, actions and extensibility.
"It is by no means feature-complete, but is a very good indication of things to come," they write.
Users interested in experimenting with the new tool are able to download the app or build it from source code.
"We are eager to involve users in the development process and will be posting new builds frequently," write Jitkoff and MacLachlan. "Over the coming months we'll be posting a few articles about the architecture and interaction we are exploring, and we look forward to your feedback."
Note: When you purchase something after clicking links in our articles, we may earn a small commission. Read our affiliate link policy for more details.