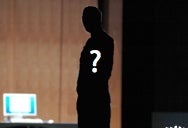 Steve Jobs taking a leave of absence?! PUSH THE PANIC BUTTON! And, yet, somehow, there are still some rumors to talk about. How does that work, exactly?
It's Apple, baby.
Says who?
The Macalope doesn't get all this wailing and rending of garments over Steve Jobs's announcement that he would be taking a leave of absence until June. Clearly Jobs has been holding Apple back.
No, no, it's true. The Macalope read it on the Internet. From his decision not to license Mac OS X to his continued insistence on following the failed iPhone strategy, the company can no longer afford his flashy but insubstantial "leadership."
Yeah.
Well, as you're perusing the Internet today, doing your daily Apple readings and watching the company's stock fall, try to remember the following quote from John Gruber on the Twitter:
There's a high correlation between those people saying today that Apple is doomed and those who've been saying the same thing for 20 years.
Indeed.
Read more…
A cast of thousands
A great axiom of good management is "hire people smarter than you are" and it's clear Jobs tries to practice this (even if he does still go home, close all the blinds, and yell "Ha-ha! I'm still smarter than all of you!"). Does Jobs strike anyone as the kind to hire dumb people? How long do you think someone not completely up on their stuff would last with Jobs?
From zero to fired in 3.5 seconds.
So why the panic?
Yes, it's perfectly possible to hire very smart people who can't manage their way out of a paper bag full of whining employees and HR managers who won't let you smack them. Smart people disagree and someone needs to be able to tell some of the smart people to get behind the other smart people and start soldering.
The good news is that the horny one has heard that Tim Cook—while not striking level of fear into fellow elevator riders as Jobs—is no stranger to bashing a few heads together.
The Macalope sees no reason that it wouldn't be business as usual with Jobs overseeing the big decisions. Frankly, the mystique of Steve Jobs—Jobs as a Jungian archetype, permeating the culture of Apple, invading the thoughts and dreams of its employees and influencing the daily specials at Caffe Macs—could probably run the company on its own for several years before anyone realized he was gone.
So keep your shorts on, Gertrude.
It's so small the Macalope can't see it
But enough about Jobs. Let's talk about the iPhone nano, a beast almost as mythical as the one clumsily typing these words with his massive hooves.
Sure, it's possible it really exists and, on some levels, it even makes sense. But to date, the Macalope just doesn't see it. Not in the sense that there isn't one lying on the mossy floor of his woodland home on the edge of the great plains, but in the sense of "what it could be."
You can't simply shrink an iPhone. First off, putting one in the dryer voids the warranty. But more to the point, iPhone apps expect the screen to be a certain resolution. Even if you had a smaller iPhone with the same resolution, can you imagine using the keyboard on it? With hooves like these? No thank you.
There are three more plausible possibilities the Macalope sees off the top of his be-horned head. One is just the same iPhone with less memory. But Apple already learned that lesson with the 4 GB iPhone: most people are going to pay a little more for more memory. The second option is an iPhone without the apps—just a phone with iPod functionality. Is there much of a market for that (see: Motorola ROKR)? The only way that seems viable is if Apple's partners give the phone away with a contract. Does that sound like Apple?
The final possibility is that the "iPhone nano" is simply the next-generation iPhone. A June launch, as speculated in the piece, is in line with coming out with a new iPhone model every year. And let's just imagine that it's thinner and/or reduces the horizontal and vertical size of the non-screen elements.
Now that's something that sounds like Apple.