The following article is reprinted from the Today@PC World blog at PCWorld.com.
Hot on the heels of CES 2009, Panasonic got an early jump Friday on the impending slew of PMA camera announcements by revealing three sub-$200 additions to its Lumix line.
Leading the charge is the 12-megapixel Panasonic Lumix DMC-FS15, a 29mm, wide-angle, 5X optical Leica zoom lens model that also features Panasonic's Intelligent Auto mode for optimizing in-camera settings for the shooting environment.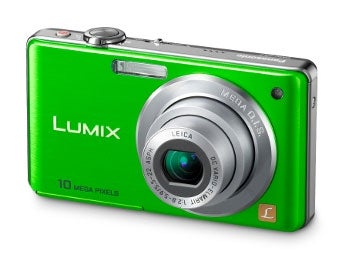 Also new to the Lumix line is the 10-megapixel DMC-FS7, a slightly lower-end version with a 4X optical zoom Leica lens (no wide angle), as well as a more limited, button-accessible Intelligent Auto mode that lacks the autofocus tracking and Intelligent Exposure mode of the FS15. The Lumix DMC-FS7 will also be available in March—in black, silver, pink, green, or blue—for $160.
The last new addition to the Lumix line is the AA-battery-powered, 8-megapixel Lumix DMC-LS85, which has the same button-accessible Intelligent Auto mode as the DMC-FS7 (optical image stabilization, ISO optimization, face detection, and automatic scene selection).
For more new camera and camcorder announcements, see our slide show of the hottest cameras from CES.
Note: When you purchase something after clicking links in our articles, we may earn a small commission. Read our affiliate link policy for more details.