As reported elsewhere on the site, you can catch Tuesday's presidential inauguration festivities on your Intel-based Mac through the courtesy of Silverlight on the Presidential Inaugural Committee's Web site. But what if you're nowhere near your Mac, Intel-based or otherwise?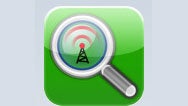 Not to worry—there's more than one way to swear in a chief executive. Juicy Development announced that its Talk Radio app will audio stream the inauguration of Barack Obama, adding a special host program specifically for the event. Talk Radio, which costs $2, runs on any iPhone or iPod touch with the iPhone 2.x software update.
Lifehacker lists a pair of alternative iPhone options in its guide to catching the inauguration. Sadly, one of those options— Ustream.tv—is not available on the App Store as of this writing. Another app, Inauguration Report allows attendees to file their own reports and share them online, through a joint project of NPR.org, CBS News, and American University.
There are a little more than a dozen iPhone apps related to the Obama inauguration, though they tend to focus on presidential trivia, D.C. area events, or counting down the minutes to the big event.