Editor's Note: The 25th anniversary of the Mac is bound to spark debates, particularly when it comes down to the ultimate question for Mac aficionados: Which system was the greatest Mac ever? We put that question to five Mac luminaries, with a majority throwing their support behind one system in particular—though not without some strong dissenting opinions.
Three out of our five experts came up with the same answer to our question. The best Mac of the last quarter century is…
Read more…
The Macintosh SE/30
The Mac I think most fondly of remains my Macintosh SE/30. While we were undergraduates, my now wife and I bought it as a double-floppy SE, and I built it a 30MB external hard drive from parts. Later, we upgraded to the SE/30 logic board, and installing a video card in its single slot introduced me to the wonders of multiple monitors. When I finally bought a new Mac, I gave the SE/30 an Ethernet card and made it a Web and mailing list server; it ran for 10 years, until 2001. Now it sits on a bookshelf, reminding us of just how wonderful the Mac has been.—ADAM C. ENGST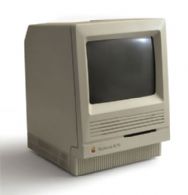 The Macintosh SE/30 was the pinnacle of the original Mac hardware design. It looked much like its predecessors, but it was far faster—the first all-in-one Mac where the software could really sing. The specs seem silly by modern standards—like the 40MB hard drive and the 9-inch black-and-white screen with only 512 by 342 pixels. But like any great Mac, the SE/30 wasn't a terrific system just when it debuted; it remained eminently usable for years to come. When I think of the original Mac era, the machine in my mind is the SE/30.—JOHN GRUBER
There was a time when every new Macintosh equaled or bettered all aspects of every previous model. The Macintosh SE/30 came along very close to the end of that era, representing the apex of the original Macintosh form factor. Sporting every bit as much horsepower as the phenomenally expensive Macintosh IIx, the SE/30 was like a V12 engine shoehorned into a Honda Civic. Though future models with the original upright shape were released, they were all tagged with the derisive moniker Classic. The SE/30 bore no such shame. It was and is the undisputed king of the original, iconic Macs and, therefore, of all Macs for all time.—JOHN SIRACUSA
Which is not to say that's a universally-held opinion. Two of our Mac experts offered their own picks for the greatest Mac.
Power Computing PowerTower 180e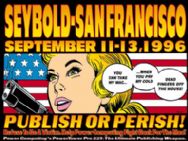 My inner contrarian forces me to suggest that the best Mac I've ever owned is one that Apple had no hand in designing or manufacturing. That would be my beloved 1996 Power Computing PowerTower 180e. As its name implies, this Mac-compatible tower bore a 180MHz PowerPC 604e processor, 32MB of RAM, a 2GB hard drive, and an 8x CD-ROM drive, and it offered expansion in the form of three PCI slots and two drive bays. For its time, it was a hell of a workhorse, providing more bang for the buck than any similar Apple-branded computer.—CHRISTOPHER BREEN
Macintosh 512Ke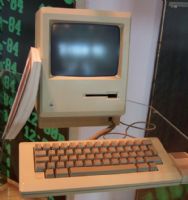 The greatest Mac ever? It's the first one you owned. Anybody who answers differently is just going for style points. Mine was a Macintosh 512Ke. Even at the time, it was old and out of date. But a kid working a summer job in a department store could afford one—provided that the kid knew about the store's policy of continual automatic markdowns on discontinued merchandise. And that this kid disconnected the power lead from the logic board to ensure that the machine remained unsold all summer, until its original $2,495 price tag was gradually ground down to a very agreeable $99.47.—ANDY IHNATKO
It's likely none of the answers above matches your favorite Mac. Make your case of the system of your choice in the forum thread below.