The Mac's first foray into portability wasn't auspicious. At just under 16 pounds, 1989's Macintosh Portable was only about half a pound lighter than the original all-in-one Macs. The only direction to go was up—and, thankfully, Apple went there quickly with only a few missteps. Today it offers a range of laptops, from the MacBook Air to the burly 17-inch MacBook Pro—and the future looks both bright and light.
Compare the 2.75-pound lead-acid battery in the Macintosh Portable to the half-pound lithium-polymer power source in the MacBook Air—an admirable improvement, yes, but even the latest and greatest battery technologies run down and need significant time to recharge. Imagine if when your laptop's battery died you simply squirted some fuel into it, much like you refill your car's gas tank, and then got immediately back to work. That's exactly what you'll do when fuel-cell technology finally comes of age.
Power Generation: Safe, portable, and reliable laptop fuel cells have been "coming soon" for a long time, but recent technology improvements, along with diminishing laptop power requirements, are bringing them closer. Another driving force is the military's increasing use of electronic devices—for you, extra batteries are merely a nuisance to carry; for a soldier, they're a mission-limiting load.
Other laptop-power improvements on the drawing board include nanotube-based capacitance devices that don't rely on the chemical interactions of batteries, can be recharged in seconds, and never wear out. Experimental plastic-based solar cells not only are less expensive than current silicon-based solar cells, but also can be painted onto a laptop, so they're very versatile. And even the holy grail of wireless power transmission is getting closer, with the successful demonstration at MIT of a short-range device based on resonant inductive coupling.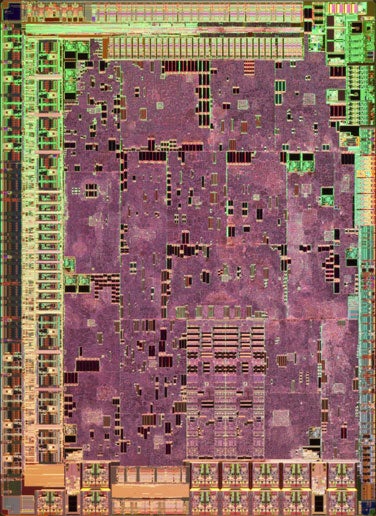 Power Savings: There's a lot more to your portable future than new power sources—there's also, for example, the ability to use power wisely. The MacBook Pro can now switch between power-saving Nvidia GeForce 9400M integrated graphics and power-hungry but better-performing Nvidia GeForce 9600M GT discrete graphics. Whether Apple will eventually incorporate this option into the more affordable MacBook, however, is anyone's guess.
Other potential power-savers include the latest iteration of OLED (organic light-emitting diode) displays, known as AMOLED (active-matrix OLED) displays. AMOLED technology has the same advantages as OLED displays—no need for power-hungry backlights, good brightness, the ability to bend and flex, and a wide viewing angle—but provides better resolution, faster refresh rates, and the potential for larger sizes. AMOLED displays have been commercially manufactured only in smart-phone sizes so far, but look for them in your laptop's future.
Security: Since laptops are now as popular as desktops, laptop security is becoming more important. To help you sleep better at night, Intel has developed security technology that, when notified that your laptop has been stolen, will remotely encrypt the files on that laptop's drive, use the built-in Web cam (or iSight, of course) to take a photo of the miscreant, track the location of the stolen laptop by means of its built-in GPS, and then allow you to decrypt the files after you get your laptop back. All Apple needs to do is add a GPS chip to its laptops and implement Intel's technology, and this peace of mind can be yours.
[Rik Myslewski has been writing about the Mac since 1989. He has been editor in chief of MacAddict (now Mac|Life), executive editor of MacUser and director of MacUser Labs, and executive producer of Macworld Live. He now writes for The Register.]