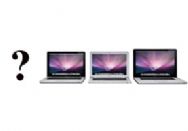 One of the more interesting portions of Apple's financial conference call on Wednesday was a section in which an analyst asked Apple COO Tim Cook what Apple's intentions in the fledgling Netbook market.
Here's Cook's response, word for word:
We're watching that space, but right now, from our point of view, the products in there are principally based on hardware that's much less powerful than we think customers want, software technology that is not good, cramped keyboards, small displays, et cetera. And so we don't think people are going to be pleased with those types of products, but we'll see. We are watching the space. As you know, about 3% of the PC industry was in this netbook kind of category so it's a category we watch. We've got some ideas here. But right now, we think the products there are inferior and will not provided an experience to customers that they are happy with.
Now I'm not a real believer in Apple Kremlinology, but we've seen Apple play this game before… with the cellular phone business. So just for fun, let me parse some parts of Cook's statement with what I think they might mean.
We're watching that space: "We've been building prototypes for more than a year."
The products in there are principally based on hardware that's much less powerful than we think customers want, software technology that is not good, cramped keyboards, small displays, et cetera: "We don't believe our customers would accept a laptop less powerful than the MacBook. Except for the MacBook Air. But we don't want to make a laptop with a non-full-sized keyboard or a non-widescreen display."
We are watching the space: "We've got an entire team working on it right now."
We've got some ideas here: "We're going to do something that addresses this market in a completely different way from the way you're thinking about it."
But right now, we think the products there are inferior and will not provided an experience to customers that they are happy with: "Nobody will do Netbooks right until we do it. Just wait."