We've come an incredibly long way from the initial System and Finder, but a Mac user plucked from 1984 and plopped down in front of a modern Mac wouldn't find it that foreign. We still have icons, windows, menus, and countless other interface elements that haven't changed. At the same time, both underneath the hood and in the way it connects to the outside world, Mac OS X is a completely different beast. So what can we expect from OS X over the next year or two? The short answer is "Not much beyond what we have now." OS X is Apple's core technology, and it isn't likely to change significantly in the near future.
Snow Leopard
Apple has already announced that with the next version of Mac OS X—Snow Leopard— it will focus on improving reliability and performance. Snow Leopard will add support for Microsoft Exchange and multicore computing, faster JavaScript execution, higher RAM ceilings, and access to the computing power in graphics chips, but it really represents a time-out in Apple's quest to add major new features to each new release of its OS.
In previous releases of OS X, we've gotten Time Machine, Spotlight, Dashboard, Automator, and more. But those features have often suffered from rough edges and—Spotlight and Time Machine in particular—have caused performance slowdowns. Hopefully, Snow Leopard will make using a Mac feel snappier, without requiring that we buy new Macs.
Looking beyond Snow Leopard, we can do little more than make educated guesses. As long as the basic Mac hardware remains familiar, it's hard to see the OS changing too much. I can't see Apple making more than incremental changes—along the lines of the gestural support recently added to Apple's laptops—to the graphical interface we're all accustomed to.
Will we see additional integrated apps like Safari, Mail, iChat, iCal, and Address Book? Perhaps, but only if some computer capability—like Twitter-style microblogging—becomes so ubiquitous that Apple feels it has to take control, as it has done for the Web, e-mail, instant messaging, and so on. Virtualization would seem to fit that bill, but with VMware, Parallels, and others solving the virtualization problem, don't expect Apple to go much beyond Boot Camp-I suspect that seeing Windows applications within OS X offends Steve Jobs's sensibilities.
Mac App Store?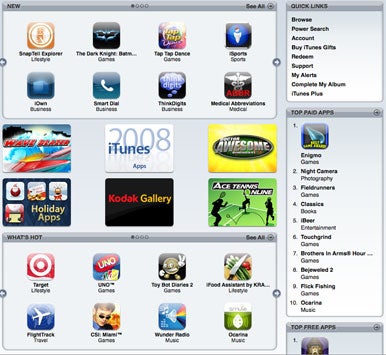 The success of the iPhone App Store has led many people to speculate that Apple might try to do the same thing for Mac software, building a Mac App Store into iTunes and OS X. That could make it easier for everyday users to add capabilities to their Macs. And given the 30 percent cut Apple takes on App Store sales, it could prove lucrative for Apple.
However, a Mac App Store isn't nearly as obvious a move for Apple as the iPhone App Store now seems. Steve Jobs said Apple would just break even on the iPhone App Store, due to server and bandwidth costs; the vastly larger size of Mac applications would drive Apple's bandwidth costs through the roof. Developers might stay away, too, if the technical and policy restrictions for a Mac App Store were similar to those that currently cause angst among iPhone developers. Unlike with the iPhone, developers have plenty of independent ways of selling Mac software—assuming Apple doesn't try something draconian like tweaking OS X so it runs only applications that have been digitally signed by the Mac App Store.
My take? Don't hold your breath for a Mac App Store.
In the clouds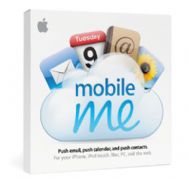 Apple has yet to fully embrace "cloud computing"—really just another term for the Internet, gussied up with modern concepts like social networking, open APIs, and software as a service. Apple is approaching the cloud conservatively, utilizing Internet connectivity and services to extend its platforms and applications, but not to radically open them up.
MobileMe's syncing, for instance, mostly just helps you manage your own information among multiple Macs, but it doesn't provide notable new ways to connect to other Mac users. And compare MobileMe's Gallery feature, where your photo sets are disconnected islands, to Flickr, where tens of millions of users have created an interconnected continent of two billion photos.
Apple's conservative attitude toward the cloud also shows in its focus on paid services—the iTunes Store, the App Store, MobileMe. I could imagine Apple embedding some additional free Internet capabilities into OS X (off-site Time Machine backups to other computers, à la CrashPlan, for instance). But I can't see Apple doing much more than that, given the company's current management style.
In sum, although I'd expect to see refinements and some new applications in Snow Leopard, the OS itself isn't likely to see any revolutionary changes in the next few years. Now, Mac OS 11? That's another story.
[Contributing Editor Adam C. Engst is also the publisher of TidBits and of the Take Control ebook series.]