Editor's Note: What's more iconic than icons? John Siracusa of Ars Technica weighs in with his four favorite Mac icons of all time.
Finder
ResEdit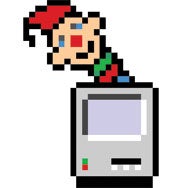 Developer tools have historically been given short shrift when it comes to icons, and ResEdit is no exception. Its icon has too many elements for the available space and is not particularly attractive. But it's got one thing in spades: character. Mac development has never been a staid, serious endeavor. The independent spirit (and mild insanity) of the pioneering Mac developers is perfectly captured in the icon for this once-indispensable classic Mac OS developer tool.
System 7 Folder
Happy Mac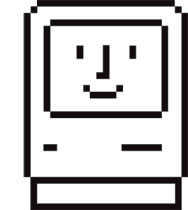 Once startup commenced, this was the first icon to appear on the screen of the original Macintosh, and on every Macintosh thereafter for eighteen years. It set the tone for all aspects of the platform in more than just the obvious ways. Yes, it promised a quirky, fun, friendly experience for the user. But it also revealed Apple as a company with an endearing self-awareness. Apple didn't just create an odd, upright computer that looked like an adorable little person with a screen for a face; it did so knowingly and wanted to be the first to point it out. The Happy Mac is gone now, replaced by the corporate logo, but let's hope the spirit it represents endures, in both Apple's products and the company itself.
Note: When you purchase something after clicking links in our articles, we may earn a small commission. Read our affiliate link policy for more details.