Editor's Note: The following article is reprinted from PCWorld.com, where you can watch a slideshow of HDTV models.
Planning on watching the big game this Sunday? These nine HDTVs—representing a mix of plasma and 120-Hz LCD models—are generally fast enough to keep up with the football action on your screen.
Vizio SV420XVT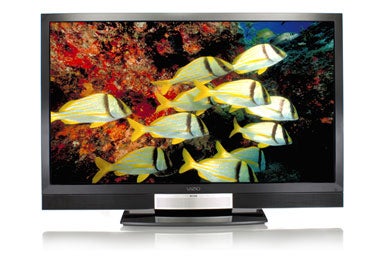 Vizio's TVs often lead in price and image quality, and this model is no exception: The SV420XVT is the least-expensive 120-Hz LCD we've seen, and it finished ahead of competing 42-inch models in our performance tests, too.
While the SV420XVT earned top scores in image quality, it does have some drawbacks. It's difficult to set up, and it lacks a number of useful features, such as a quick menu for frequently altered settings or a USB port or SD Card slot for photos and music.
Still, if you're looking for the best HDTV picture for the price, you may be inclined to overlook these issues.
LG Electronics 42PG25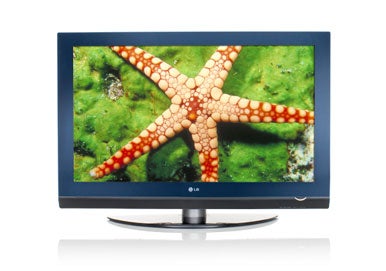 LG Electronics' 42PG25 boasts an attractive price and impressive features, including eight inputs (four HDMI, two composite, and two component), S-Video, and two optical outputs, plus a USB port for viewing your photos and listening to your MP3s.
This 42-inch plasma HDTV also produced good-looking images, though it struggled a bit with fast-motion video—more so than several 42-inch 120-Hz LCD models that we matched it against. Despite these image quirks, however, our jury rated its images Good overall; at least one juror rated them Very Good when motion wasn't an issue.
Though not the fanciest HDTV you can buy, nor the one with the best image quality, the 42PG25 is an attractive set—and its low price enhances its appeal.
LG Electronics 50PG30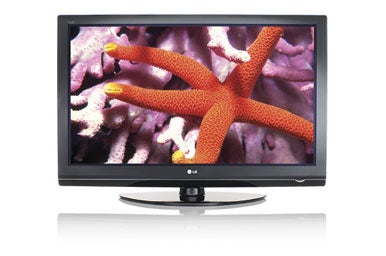 The LG 50PG30 HDTV is a 50-inch plasma set with stylish looks and a low cost for its size. Its design and range of inputs (including three HDMI ports) will attract attention, but its image quality is only average.
In PC World Test Center tests, our judges had a wide range of reactions to this set. It looked quite good when viewed at an angle—as you'd expect from a plasma TV. And some judges thought the 50PG30 did a very good job with foreground and background detail. But when viewing a NASCAR clip, we observed some motion blur and fuzziness.
The 50PG30 is easy to install, with conveniently placed inputs and a setup wizard that asks whether to optimize for home use or store use. But the 50PG30 is a bit short on extras—it has no picture-in-picture, and no USB or SD Card multimedia capabilities.
LG Electronics 52LG70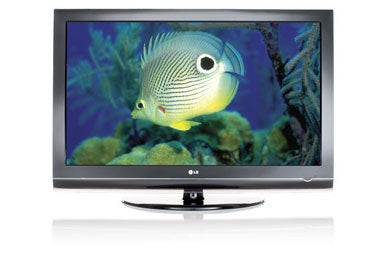 Though it closely resembles its plasma sibling (the LG 50PG30), the LG 52LG70 LCD HDTV is clearly the more-advanced (and pricier) model. Unlike with the plasma set, you can plug a flash drive into the 52LG70 to view photos and listen to MP3s. It packs four HDMI ports and two optical audio outputs into its 52-inch frame, but it lacks a picture-in-picture mode.
Our PC World Test Center judges rated the LG 52LG70's image quality as average, noting pixelation and other artifacts in various tests, especially during fast action and dissolves. Some images in our tests seemed a bit soft, too, but in general we found the image quality pleasing.
The 52LG70 is a very good HDTV at an acceptable price. However, you can find some pretty good ones that are less expensive.
Samsung LN46A650
Samsung's LN46A650 is a joy to use from the moment you turn it on for the first time. It's well designed, and packs in an array of features, such as a side-mounted USB port that supports playing back music and photos from any USB storage device. It also comes with an ethernet port for use with Samsung's InfoLink RSS service, which delivers news, weather, sports, and financial information from USA Today to the television.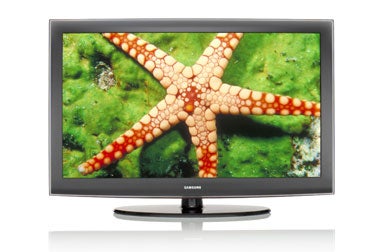 Its image quality was only average in our PC World Test Center evaluation, though. This 46-inch model's 120-Hz technology is meant to help with fast motion and panning, but we noticed pixelation and garbling in scrolling text.
Still, the LN46A650 is a fine HDTV. Its stellar design and ease of use make it just the thing for viewers who appreciate both form and function.
Sharp LC-52D85U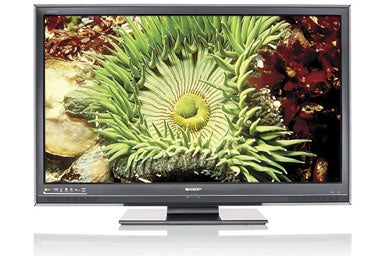 Design is not the Sharp LC-52D85U HDTV's strong point. The on-screen menus, the remote, and even the manual could have used some friendliness training.
But this 52-inch LCD model does well on the most important criterion, image quality. In our PC World Test Center evaluations, it tied with the LG 52LG70 LCD model for third place overall in its category. Even so, we noticed pixilation, and found many scenes excessively bright. And though this set has a 120-Hz refresh rate, we saw no evidence that the faster refresh helped smooth out motion in our NASCAR clip.
This model does not support picture-in-picture and does not have any multimedia capabilities via USB, SD Card, or ethernet. Still, the LC-52D85U provides the best picture for its price among the big sets.
Vizio SV470XVT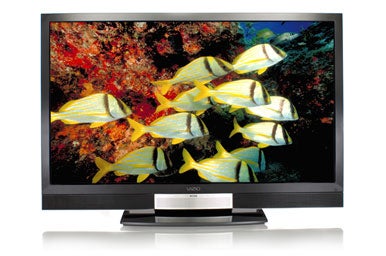 The Vizio SV470XVT produces good (albeit at times dark) images, but it lacks some of the design conveniences of certain other HDTVs in its category.
Surprisingly, the SV470XVT occasionally struggled to keep moving objects clear. But this model did far better on our NASCAR test than any other new TV we tested. Because it is fast-moving and was shot in 60-Hz high definition, the NASCAR test tends to show a well-executed 120-Hz set's refresh rate to advantage.
The SV470XVT comes with picture-in-picture and freeze-frame features, but no multimedia capabilities. The absence of a USB port or SD Card slot means that you can't look at your photos or listen to your music through the TV.
Still, this 47-inch LCD HDTV costs less than some of its competitors and produces images rivaling the best we've seen in this size class.
Samsung PN50A760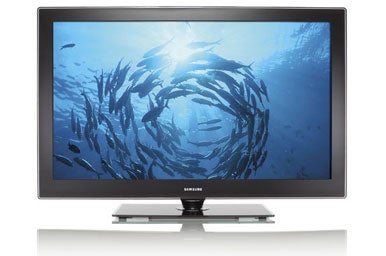 Samsung's PN50A760 HDTV combines cool multimedia capabilities and great image quality. In our lab tests, this 50-inch Samsung plasma HDTV was the only model in its size category to earn a rating of Very Good for image quality.
The PN50A760 is well designed, and it has a host of slick multimedia capabilities, too. Press the remote's Content button to get a full screen of options, including scenic photos, recipes, exercises, and children's activities—all built into the TV's flash memory (but not updatable).
The Samsung PN50A760 is pricey. Still, you get what you pay for in image quality and extra features.
Toshiba 42XV545U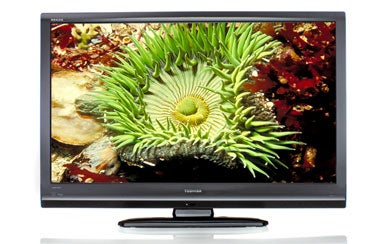 Toshiba's 42-inch, 120-Hz 42XV545U HDTV delivers solid image quality, finishing second overall in our performance tests, close behind the Vizio SV420XVT. Despite its high scores, however, some jurors had a mixed reaction to this LCD set.
Contrast was excessive, and we often noticed that faces appeared either too yellow or too red. This model is the only one we've tested in its category that lacks primary color adjustments—so, if you, too, find faces off-color, you won't be able to fine-tune the hues to your liking.
Nor is the 42XV545U particularly easy or versatile to use. The main on-screen menu is big and opaque, and it occupies the middle of the screen, blocking too much of the picture. The 42XV545U lacks a number of extras, too: You can't freeze the image, view a picture inside another picture, or use the set to view photos or listen to MP3s.
The Toshiba 42XV545U is expensive for a 42-inch LCD HDTV, and it's hard to come up with a compelling reason to buy this model over a less expensive, more full-featured one.