Shortly after Apple unveiled plans for its iPhone Software Development Kit last March, I took a trip to Virginia, where one of the proprietors at the bed-and-breakfast I stayed at was also studying osteopathic medicine. And when she found out what I did for a living, she was particularly interested in hearing about the possibilities for medical software on the iPhone in general and Epocrates, in particular.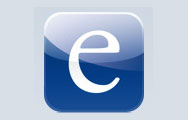 Epocrates, you may recall, was one of the apps demoed at that March event. The app, which lets physicians look up information on more than 3,300 branded and generic drugs, has since arrived on the App Store to positive reviews and more than 50,000 downloads, according to Epocrates.
Apparently, my host from back in March wasn't the only person interested in Epocrates' mobile efforts. The company is augmenting its free Epocrates Rx app with a new premium offering that features disease and diagnostic resources.
Read more…
Dubbed Epocrates Essentials, the premium version offers the drug-prescribing and safety information of Epocrates Rx along with peer-reviewed disease content and evidence-based differential diagnosis developed with the publisher of the British Medical Journal. Epocrates Essentials also features an infectious disease treatment guide, hundreds of diagnostic and laboratory tests, more than 600 alternative medication with drug interactions, and MedMath medical calculators that include commonly-used pregnancy wheel and unit conversions.
These premium features had been available for users with Palm and Windows Mobile devices, and iPhone users had been clamoring for them, the company said.
Epocrates has posted a brief demo of Epocrates Essentials on YouTube:
Epocrates Essentials is available through the company's Web site. It costs $149 for a year of service or $249 for two years. Once you buy the app from Epocrates, you download it through the App Store, where subsequent updates to Epocrates Essentials will also be available.