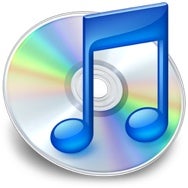 Apple's relationship with the major music labels has always been a bit rough around the edges. There's a history of head-butting between Jobs and the recording industry over issues like DRM and variable pricing, but the beef seemed at long last to be put to rest after the Macworld Expo keynote announcement that the record labels would finally give up DRM, while Apple would allow them the flexible pricing they so greatly desired.
But according to a music industry executive who spoke to The New York Times, the situation is still as tense as ever, with Apple's dominating presence in the music market giving it a disproportionate amount of leverage over the labels—and the company isn't afraid to use it, either.
A number of high-level music execs, speaking anonymously, have claimed that they've operated in fear of Apple's removing a label's songs from the iTunes store over a disagreement—even though it's never happened. There are even stories of a heated Christmas Eve exchange between Jobs and Sony Music chairman, Rolf Schmidt-Holtz, in regards to the amount of time before the variably priced iTunes songs would go into effect. I can only imagine how the phone call went, but the outcome was clear: Sony acquiesced to Jobs's position, and nobody got coal in their stocking.
The major labels are right to fear Apple, as an Apple boycott could spell disaster for an industry that's already struggling to stay afloat. Steve's absence doesn't seem to quell any fears, either, as it's said that the Apple staff—including Eddie Cue, the VP in charge of iTunes—do their best to emulate Mr. Jobs's negotiating style (we hear it's quiet but determined, with a dash of your dad's "I'm not angry…just disappointed").
Of course, all this leads to the labels seeking alternative online music outlets, but for the foreseeable future, they're going to have to deal with Apple being the undisputed leader in music sales. So far, the results have been favorable toward the consumer. Hopefully the trend will continue into the realm of additional benefits: lossless audio, anyone?