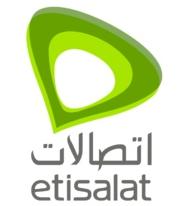 While the iPhone is currently available in a slew of countries ranging from Senegal to Japan, we'll soon be able to add two new Gulf countries to the list: the United Arab Emirates and Saudi Arabia. This deal marks the first new markets for the iPhone in 2009.
UAE-based provider Emirates Telecommunications—aka "Etisalat"—will be selling the iPhone and providing service to both countries "later this month." The deal was announced in an advertisement in an English-language paper in the region.
Saudi and the UAE aren't expected to have the same issues that Egypt had with the iPhone—the country blocked the iPhone's GPS when it was released there in December 2008. There is another potential barrier, however, as the iPhone's support for Arabic, the official language of both countries, remains practically non-existent.
There's been some speculation that the iPhone will launch as soon as February 15. If you're looking for more information on the rollout of the iPhone in Arab countries, I suggest checking out the Mac4Arabs online discussion board.