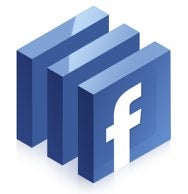 Everyone's favorite means of stalking people they kind of know but would like to get to know better, turns five today. To celebrate, Facebook is giving its 150 million-plus users a mystery virtual gift, such as bongo drums and beer.
On its fifth birthday, Facebook has a lot to celebrate, having surpassed MySpace.com's 130 million users to become the world leader in social networking. But Facebook isn't finished yet, wrote Facebook founder Mark Zuckerberg in a blog post:
"As we celebrate Facebook's 5th birthday, we continue to work hard to evolve Facebook and make it as simple as possible to communicate with and understand the people and entities that matter to you."
Of course, one of the ways the company makes it simple to communicate is through its Facebook 2.0 app for the iPhone.
As happy as I am for Facebook, I must ponder this fact: Facebook turned five the same year that the Macintosh turned 25. Is this a mere coincidence, or is it the work of a greater power—one that enjoys efficient, streamlined interfaces, as well as multiples of the number five?
But I digress. Happy birthday, Facebook, and may you continue to be a superior alternative to the fugly mess of HTML that is MySpace.