When I was nine years old, I was probably rocking some Civilization action on the family Macintosh Classic II. Beyond that, I barely knew how to use Kid Pix. As for nine-year-old Lim Ding Wen? He's too busy writing iPhone apps.
Lim's creation is a pretty nifty little iPhone app, called Doodle Kids. According to Reuters, the program "lets iPhone users draw with their fingers by touching the iPhone's touchscreen and then clear the screen by shaking the phone." (It's also compatible with the iPod touch, incidentally.)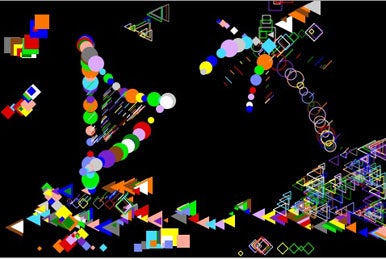 Lim told Reuters that he "wrote the program for my younger sisters [3 and 5], who like to draw," Lim said. Apparently he is already fluent in six programming languages. You can find out more about Lim Deng Weng at this page set up by his father, who's a chief technology officer at a Singapore tech firm. Lim Thye Chean says he and his son like to compare downloads stats to see who has more. No word yet on whether father or son can boast of having the more popular app.