Over the past 18 months, several new smart phones have entered the market following the first Apple iPhone. Wireless carriers have capitalized on these devices by arranging exclusive distribution deals.
AT&T is the sole wireless carrier selling the iPhone in the U.S., while Verizon Wireless distributes the BlackBerry Storm and T-Mobile USA offers the G1, the first Android-based device. Sprint Nextel Inc. plans to be the only U.S. carrier to offer the upcoming Palm Pre with its new operating system.
The carriers believe they can attract new subscribers by offering cool new devices, recognizing that new smart phones have better browsers and other features that can improve sales of the carrier's data service plans, analysts said.
Still, there can be a downside to the carriers' strategy of providing exclusive phone offers: Customers who switch carriers to get a new iPhone or a G1 are twice as likely to say they will switch carriers again in six months. They are also twice as likely to switch than new subscribers who change carriers for other reasons, such as better network service or better prices, according to an online survey of 4,180 U.S. adults conducted by Forrester Research.
Read more…
There would seem to be a dilemma, then, for carriers that are willing to attract new customers to new exclusive devices, only to face losing them so soon, even when the average wireless contract lasts two years. All the carriers scramble to reduce the loss of customers, known as churn, and Forrester's analysis shows that the average annual churn for the five biggest U.S. carriers is 23 percent.
"One of the biggest dynamics with the carriers today is reducing their own churn while trying to induce churn in their competitors," said Charles Golvin, the lead author of the Forrester study, in an interview.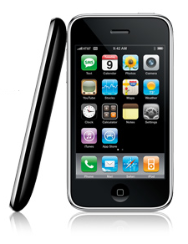 Golvin predicted that despite any possible downside, carriers will continue for the foreseeable future to set up exclusive deals. To adapt, they will invent new ways to hold onto their customers. Carriers might reward those customers by giving them earlier access to new devices than non-customers, or they might invite those customers to offer feedback on upcoming devices, acting as brand ambassadors, he said.
"Even though the numbers say that attracting 'phone switchers' is a risky model for the carriers, it's kind of inescapable that it will be more important to winning a wider audience," Golvin said.
The group that Forrester calls the "phone switchers,"—the ones who change carriers primarily to get a new phone—are the classic early adopters who tend to be young and male, optimistic about technology and well-off, with a household income of more than $103,000, the Forrester survey showed.
With that income and level of interest in technology, such customers not only can afford to pay a penalty to their original carrier to switch to buy a new phone, but chances are higher that they are willing to shell out another penalty of $200 or more to switch again six months later to get yet another phone from yet another carrier, said Golvin
So why do the carriers seek exclusive deals? Golvin said the practice is apparently working for them financially, noting that AT&T iPhone subscibers pay more than the average cell phone subscriber.
Even though distribution exclusivity might continue, it flies in the face of the open device, open network, open access movement that gained speed in 2008, said Jack Gold, an analyst at J. Gold Associates. "These exclusive deals are 'old world thinking,' and in many parts of the GSM world it doesn't happen," Gold said. "The carriers mainly do it out of habit. It's the way they've always done business, not because of some marketing genius."
But even if attracting new customers to a certain smart phone could raise the possibility they will leave and increase churn, Gold said he sees the practice continuing. "Churn is not as important to the carriers as is looking like the best carrier with the hottest phone, " Gold added.
Saturated mobile phone market
With 90 percent of U.S. consumers owning a mobile phone today, the market is becoming saturated, which puts pressure on the carriers to shift their focus from trying to find new cellular phone customers to holding onto them—reducing churn—in order to stay profitable, the Forrester study said.
At the same time that carriers need to reduce churn, Forrester noted that smart phones have become important as the devices needed to provide data services, which have grown hugely in popularity. One out of five subscribers accessed the Internet via a mobile phone and more than one in six used search on the device last year, Forrester said. In one example, AT&T reported that data, including text messaging, represented nearly one-fourth of its total service revenues in the third quarter of 2008.
"Good data experiences require larger screens, better user interfaces, more storage and a robust portfolio of applications that will the serve the demand of the mainstream audience," the Forrester report said. Those requirements indicate "greater sales of devices with advanced operating systems and a wealth of developers, like the iPhone and the Nokia N96."
The report added, "As consumers' demands grow, they will place more importance on the device that delivers the experience—and become phone switchers."