There's a lot to love about Faces, the new face-detection and -recognition feature that highlights iPhoto '09. Certainly, it's the one feature in the new version of iPhoto that I was really looking forward to using. And it's largely delivered on that promise.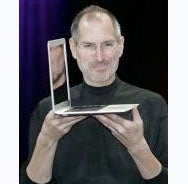 Well, except for one small hiccup. Thanks to Faces, iPhoto seems to think that I'm Steve Jobs.
Thanks to years of covering Apple events, I've got a few photos of the Apple CEO in my iPhoto library. There's more than a few photos of me in there, too, obviously. And whenever iPhoto analyzes the photos in my collection, it's decided that Steve Jobs and I look too much alike for it to be a coincidence—and no amount of training can convince it otherwise. It's gotten to the point where I draw upon Patton Oswalt's Tivo! routine and imagine iPhoto insisting, "No, Jim! This is you!"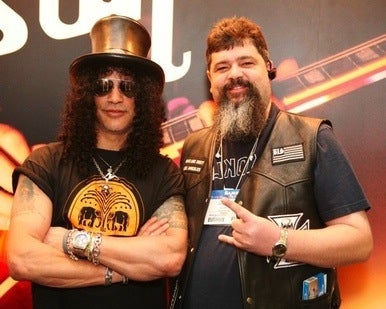 No, iPhoto. It is not.
In fact, Steve Jobs seems to be the only person in my library that iPhoto continually insists is me. At first, the app thought I was Lemmy from Motorhead or my brother-in-law—I'll leave it to the reader's determination as to which case of mistaken identity was more flattering—but it let go of those delusions after I trained it. Not so with the apparent Dalrymple-Jobs connection—iPhoto '09 still insists that I am he and vice versa.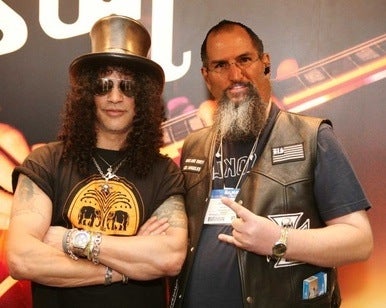 I mentioned iPhoto's ongoing failure to differentiate between me and Steve Jobs on Twitter (and, by extension, Facebook) the other night. So one of my friends took my Facebook profile pic shown above— Slash and me in Los Angeles—and modified it a little bit. The end result is on the right.
The altered photo is a bit disturbing, and one that I'm honestly afraid to put into iPhoto. As confused as the photo manager is now, I see no need to make it any more befuddled.