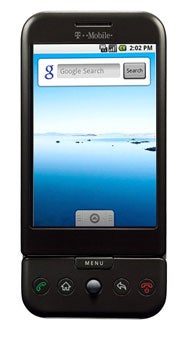 One of the things I dinged the T-Mobile G1 for in my review last month was the device's lack multitouch functionality: without it, actions like resizing are not nearly as smooth as they are on the iPhone. While some third-party developers have proved that both the hardware and the Android operating system can technically support multitouch, the feature wasn't officially implemented.
According to an unnamed source who talked to Venture Beat, the reason behind the decision to stick with single-finger input may not have been technological, but rather political:
Apple, which of course makes the signature multi-touch mobile device, the iPhone, apparently asked Google not to implement it, and Google agreed, an Android team member tells us.
I have no sources, unnamed or otherwise, telling me anything to the contrary, but I find this rationale questionable. I mean, maybe Steve Jobs was unusually polite and said "pretty please with sugar on top," but the idea that Google crippled its own product just to keep Apple happy seems, well, a little unusual to say the least. Most companies aren't in the business of taking hits for other companies' sakes—even their allies.
I know Apple and Google are like peanut butter and jelly these days, but flip the situation on its head: had Google asked Apple to not implement an important feature on the iPhone before shipping it, I can't help but think that the result would have been Steve Jobs having to mute his phone because he was laughing so hard that he started crying.
Then again, perhaps Google had reason to believe that Apple's multitouch patent was enforceable enough that they wouldn't want to risk being on the wrong side of a costly legal battle. Now Palm gets to have the crosshairs spotlight all to itself.