Jumsoft on Thursday announced the release of Keynote Quartet FX '09, a new package that includes four separately available add-ons for Apple's Keynote presentation software. It costs $99.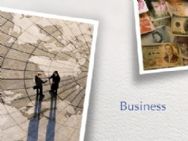 Keynote Quartet FX '09 comprises Keynote Animations FX 6.0, Keynote Themes FX 4.0, Keynote Backgrounds FX 3.0, and Keynote Objects FX 3.0. Keynote Themes 7.0 is included as a bonus.
Keynote Animations FX includes 125 animations to put Keynote presentations into motion. 25 new animations are included; the animations have no backgrounds, so they can work with any presentation you're building.
Keynote Themes FX includes ten motion themes, including 5 new ones — Blue Cubes, Finance, Cinema '60, Velvet Draft and Holidays. Each of the themes includes master that let you display different kinds of animation.
Keynote Backgrounds FX includes 25 movies for presentation backgrounds — 15 older movies and 10 newer ones. They can all be looped for endless playback.
Keynote Objects FX includes 3D objects ranging from plants to party details, soft materials to metal. They work with both Keynote and Microsoft PowerPoint (and Word). Fifty new objects and 50 older objects are included.
Keynote Themes includes 20 themes for Keynote: "Art", "Blue Fingerprints", "Blue", "Business Pro", "Chameleon", "Cinema", "Color", "Developer Pro" , "Developer", "Elegant Pro", "Green", "History", "Movie", "Nature", "Network Pro", "Photography", "Postal Brown", "Red", "Science Pro" , and "Yellow Pro".
System requirements call for Mac OS X 10.5 or later and Keynote 4.0 or later.
Upgrades from previous releases are available for $45.