Hard-rock/heavy metal band Metallica announced Friday that it will release a new digital box set — The Complete Metallica — exclusively on iTunes beginning March 31, 2009. The exclusive arrangement will last until April 28, 2009, when it will be available from other digital music providers. Pricing was not announced.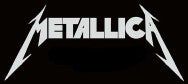 The Complete Metallica comprises the band's entire "official" catalog — 163 tracks, including Kill 'Em All, Ride the Lightning, Master of Puppets, …And Justice for All, Metallica, Load, ReLoad, St. Anger, and Metallica's newest studio effort, Death Magnetic.
The double album of covers Garage Inc. is included, along with S&M, a 1999 live album, the EP that accompanied Metallica's 2004 video documentary Some Kind of Monster, the Live from Live Earth EP, and "I Disappear" from the Mission Impossible 2 soundtrack.
What's more, eight bonus live tracks are included: "The Four Horseman," "Whiplash," "For Whom The Bell Tolls," "Creeping Death," "Battery," "The Thing That Should Not Be," "One," and "…And Justice For All."
Note: When you purchase something after clicking links in our articles, we may earn a small commission. Read our affiliate link policy for more details.