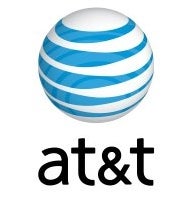 If you didn't know what to get your love for Valentine's Day, you can thank AT&T for getting you better wireless service—well, in two years, anyway. Hopefully your significant other will take a raincheck.
On Monday, at the Mobile World Congress in Barcelona, the mobile provider announced that it would be rolling out Long-Term Evolution (LTE) wireless broadband technology by 2011. Presuming that everything goes according to plan, this would replace the often spotty 3G service currently in use around the country.
LTE, of course, is the upcoming wireless broadband standard that you'll probably be calling "4G" when it finally hits the big time. This new technology can apparently handle downloads at 100 Mbps and uploads of 50 Mbps for every 20 MHz of spectrum—in layman's terms, that's pretty flippin' fast, folks.
About a year ago, Keith Shank of Ericsson told GigaOm that "in the real world it will likely resemble 20 Mbps down and 5 Mbps up." The site also reported that Verizon began LTE tests last year too, meaning that yes, Virginia, we may actually have a single wireless standard in the not too distant future. Keep those fingers crossed.
Still, 20 Mbps down? That's still waaaaaay better than my pokey 3 Mbps DSL.