Currently in public beta, Multiplex is a Mac OS X application that helps you managed libraries of "ripped" movies. It's priced at $25 until its 1.0 release, when the price will rise to $35. A demo version is available for download.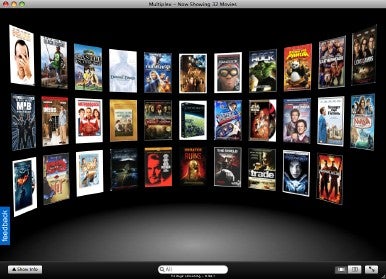 Some Mac users prefer to copy physical DVDs to their Mac in order to make their playback easier, and to save wear and tear on the media. But if you rip more than a few movies, you might end up with an unwieldy catalog. Multiplex was developed to help simplify your cataloging and indexing of your ripped movies.
When you open Multiplex, it automatically finds ripped movies and will automatically catalog any physical media you have mounted. An instant search feature helps you narrow down your search results based on movie metadata. And Multiplex can download information about your movie including cover art, synopsis, ratings info, release data, cast info and more.
System requirements were not posted on the Multiplex Web site, but downloading the app reveals it's Intel-only.