Ubisoft and TransGaming announced today an expansion of their partnership to bring more games to the Mac platform. The companies said that the next two titles to be released will be Prince of Persia and Shaun White Snowboarding, both expected for a March release.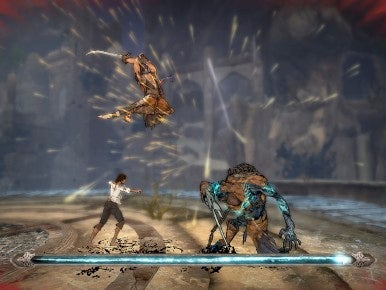 TransGaming is the developer of Cider, a translation layer technology that's been used by EA and other companies to bring hit titles to the Mac platform since Apple's adoption of Intel chips. TransGaming and Ubisoft began collaborating in 2008 and have so far released six Mac titles, including CSI: Hard Evidence, Petz Catz 2, Petz Dogz 2, Petz Sports, Prince of Persia The Two Thrones and Rayman Raving Rabbids.
As with past Ubisoft/TransGaming releases, these two new games will be available for online purchase only, through GameTree Online, TransGaming's e-commerce site, and through Ubisoft's own online store.
Prince of Persia is an all-new game based on Jordan Mechner's popular action title. Developed by the same studio responsible for the hit console game Assassin's Creed, Prince of Persia puts you in control of a deadly warrior who performs acrobatic tricks, scales buildings, and kills his enemies in order to reach his goal — defeating Ahriman's forces to heal the land. The game features a new combat system, open world structure and more. It's priced at $50.
System requirements call for Mac OS X 10.5.6 or later, Intel Core Duo processor, 1024MB RAM, ATI X1600, Nvidia GeForce 8600 or better 3D graphics, 8.01GB hard disk space.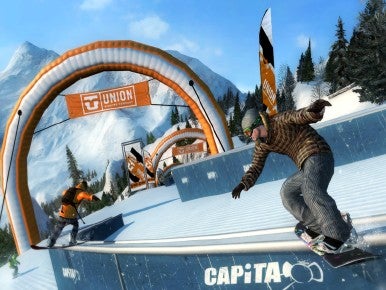 Shaun White Snowboarding is a free-riding snowboard title that features open-world mountains, the ability to do other things like go hiking to secret spots, filming friends doing tricks, throwing snowballs and more. There's a single player mode and an online multiplayer world, and realistic physics and scenery. It's priced at $30.
System requirements for Shaun White Snowboarding include Mac OS X 10.5.6 or later, Intel Core Duo processor, 1024MB RAM, ATI X1600 or Nvidia 7300GT or better 3D graphics, and 7.24GB hard disk space.