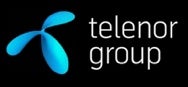 Those Scandinavians, they're all about choice. Norway's consumer ombudsman, Bjorn Erik Thon, was on Apple for a long time to open up their iTunes Store; a few Denmark companies had a similar bone to pick. Well, now citizens of the Scands (as those in the know call them) will have another choice when it comes to buying their iPhone.
To date, Denmark, Sweden, and Norway have each had only a single mobile provider for iPhone service: NetCom in Norway, and Telia in Sweden and Denmark. All three of those operators, however, are owned by a single company: TeliaSonera.
The choice fanatics that the Scandinavians are, they couldn't let that go unopposed, and so a TeliaSonera competitor, the Norway-based Telenor, announced on Friday that it would begin offering service for the iPhone in all three countries sometime later this year. So, yay for choice. Congrats, Scandinavians, you have something that we in the U.S. don't.