InstantAction announced Tuesday that it has officially emerged from beta. The site provides browser-based 3D games for Mac and Windows. The company has also announced the availability of its technology to third parties.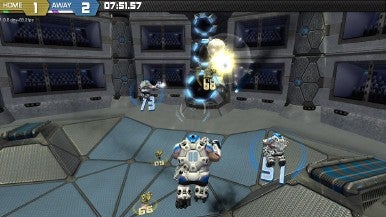 InstantAction is not a Web-based portal for Flash-based games and simple shooters. Instead, the service provides access to 3D games that are fully playable through a Web browser, both on Windows and Mac OS X.
The service was developed by GarageGames, makers of platform-independent game development technology, and publishers of titles including Think Tanks and Marble Blast — two games that are playable on InstantAction as well. Originally offered for Windows, InstantAction went online for Mac users as part of a public beta program this past October.
Although developed by GarageGames, InstantAction's software isn't dependent on using GarageGames' Torque Game Engine API. In fact, that's why the company has also introduced "InstantAction Technology."
InstantAction Technology enables any game made with any type of game engine to run directly in the Web browser, according to the developers. The tools and services provided by InstantAction Technology offer social networking and other "cloud" services, as well. Those services can include account and game information, game progress, game settings, and character information, along with social features like stats tracking, chat, matchmaking, achievement tracking and profiles.
Note: When you purchase something after clicking links in our articles, we may earn a small commission. Read our affiliate link policy for more details.