Jumsoft has released four new designs for its Pages Templates Pro pack, a collection of templates to use in conjunction with Pages, Apple's page layout and word processing software. Pages Templates Pro costs $60, and upgrades cost $30.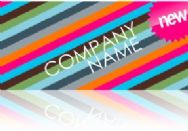 Pages Templates Pro used to have eight, but now includes 12, templates for use in Pages. The four new designs include Temptation, Steady Idea, Cocktail and Persuasion. Combined, the package lets you design brochures, invoices, memos, business cards and other business-related documents.
System requirements call for Mac OS X 10.5 or later and iWork '08 or later.
When you purchase through links in our articles, we may earn a small commission. This doesn't affect our editorial independence.