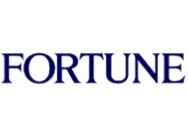 As is its habit at this time of year, Fortune has released its annual ranking of the world's "most admired" companies and the folks in Cupertino have topped the list for the second year in a row.
But what does it truly mean to be "admired?" Do other companies send you flowers? Gaze fondly at you across the Internet? Offer to walk you home, while carrying your books for you?
Frankly, it's a bit of a puzzle, since unlike last year, Apple took home top marks in only one of Fortune's many sub-categories: innovation. In fact, they don't even make the top ten in any of the other categories. And the company didn't even snag the number one spot in the computer division, losing out to…Xerox? Xerox doesn't even make computers! [Full disclosure: I hold a few Xerox shares that are sitting pretty at $4.98 as of this morning. Woo!]
Fortune says the reason Apple achieved its high status is due to good performance amidst the challenges of a struggling industry and questions about Steve Jobs's health. For that, they beat out Berkshire-Hathaway, Toyota, Google, and Johnson & Johnson. Well, we're all for recognition of Apple's impressive abilities, but call us when Apple takes the top spot in an important list, okay? Like a Letterman top ten.