After updating the Mac mini, iMac, Mac Pro, AirPort Extreme Base Station, and Time Capsule, we figured Apple was done for the day. And then came assorted AirPort software updates. Apple had to be finished with annoucements for today, right? Guess again.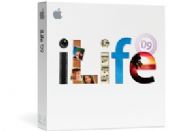 Later on Tuesday, Apple also released iLife Support 9.0.1, which is recommended for all users of Aperture, iLife '09, and iWork '09; and iPhoto 8.0.1, which the company says improves overall stability and addresses minor issues with Internet connectivity, keyword import, and slideshow export. Both updates require OS X 10.5.6.
Please Apple, close the floodgates. At least until tomorrow.