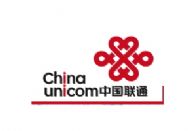 In recent years, China and Apple have been doing more and more business together—it makes sense, given that 1 Infinite Loop manufactures pretty much all of its hardware in China.
Recently, the company even opened up an online refurb store for Chinese customers, and last year Apple opened its first stores in China. This shows that the two entities can easily move beyond whatever differences they may have over what can and can't be sold over iTunes.
However, the real coup de grâce would be a legal, legit deal with one of China's mobile providers to sell the iPhone. China Mobile, as the largest mobile provider in the company, was thought to be the obvious choice. Talks began between the two parties in late 2007, with not much to show for it.
Enter Unicom, China's number two provider, who said in 2007 that it would be open to talks with Apple. One of the main differences between Unicom and China Mobile is that the former has plans to build a WCDMA network, while the latter has TD-SCDMA network—and the iPhone only supports WCDMA. Also, China Mobile has plans to open up its own mobile app store, which would obviously compete with Apple.
In February, Unicom was rumored to be in talks with Apple. On Tuesday, Reuters reported that company chairman Chang Xiaobing, said: "We are in talks with many handset suppliers, including Apple."
Unicom's investors are definitely interested—on Tuesday, company stock on the Hong Kong stock exchange has been up about 10 percent.
[via Ars Technica]