RadicalBreeze Software has announced the release of RadicalCodex, an app to help you read and collect digital comic books. It costs $25 for a multiplatform license.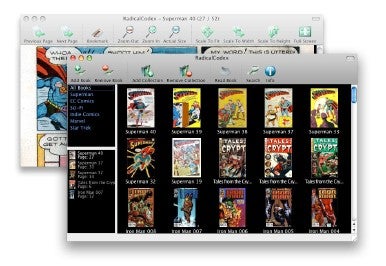 RadicalCodex can read digital comic books archived in the .cbr and .cbz formats. It features automatic bookmarking and bookmark lists, lets you view and search, organize your books into a definable collection, and lets you set a comic book page as your desktop background.
System requirements for RadicalCodex were not announced, but the software was originally developed for Linux. The $25 registration fee provides you with a license for the software on Mac OS X, Windows and Linux.