Gogii Games, Macgamestore.com and Mac Games Arcade have announced the release of Nanny Mania 2, a new casual task management game for the Mac. It costs $20, and a demo is available for download.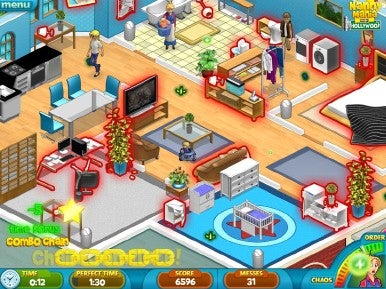 You're a nanny who's taken a job with a celebrity family, and it's your job to bring the celebrity back from the brink. You must take care of the house, the kids and the celebrity egos while keeping the paparazzi at bay.
The game features a store where you can use your points to purchase upgrades that will help you along the way. There are new time outs, pets and other challenges.
A free 60-minute trial is available for download.
System requirements call for Mac OS X 10.4 or later.