THQ on Tuesday announced plans to release a game based on Disney/Pixar's newest movie, "Up." The movie is coming this May, and the Up video game will be released this spring. Support is planned for seven platforms, including the Mac.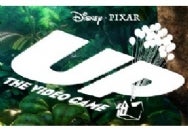 "Up" tells the story of septuagenarian balloon salesman Carl Fredricksen and his sidekick, Wilderness Explorer Russell, as they set off on a journey across the jungles of South America. Gamers can ply as the four main characters in the movie — Carl, Russell, Dug the dog or Kevin the prehistoric bird.
The game features single-player and cooperative two-player modes. You will navigate through jungles, battle creatures and trek the slopes of the Amazonian Tepuis, large mesas that rise from the jungle floor. Multiplayer game modes let up to four players compete in aerial combat.
The game is being developed by THQ's Heavy Iron Studios, which has also created games based on other Disney/Pixar movies like Ratatouille and WALL•E.
A demo has been posted to the Up game Web site, but it is for Windows only.