At a Glance
Expert's Rating
Pros
Very good sound
Internet connectivity
Multimedia playback via USB port
Cons
Disappointing picture quality
Clumsy switching between inputs
Our Verdict
Panasonic's 50-inch Viera TH-50PZ850U HDTV is a pretty good value, especially in view of its generous array of extra features. Not only can it display your pictures and run your videos off its SD card slot, but you can plug it into an ethernet connection and enjoy Internet video. This set also does an adequate though not extraordinary job displaying movies and TV shows.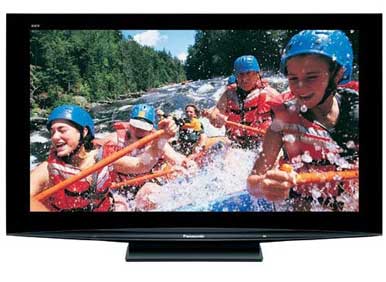 This HDTV gets the Internet connectivity right. Once you've plugged it into your home network, you can access online content delivered via Panasonic's Viera Cast service, including YouTube, weather reports, Picasa, and Bloomberg. YouTube videos display in a somewhat small window rather than at full screen, which is fine: A YouTube video blown up to 50 inches is not a pretty sight. The TH-50PZ850U also has an SD card slot. It can show you a slideshow of your JPEG photos, or play your videos if they're in AVCHD or MPEG-2 format.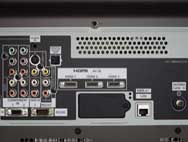 The 480Hz Sub-Field Drive promises to improve fast-moving sequences by flashing the image eight times for every frame, or 480 times per second. But in our image quality tests, we didn't detect any tangible improvement. Though I liked the way the TH-PZ850U handled fast motion in the Mission: Impossible III Blu-ray test clip, not all our other judges agreed. And this TV did a poor job in our other fast-movement test, a 720p NASCAR clip. I noticed heavy pixelation surrounding the cars as they spun around the track in a wide shot.
Overall, we deemed the TH-PZ850U's picture quality good but not great. Among the problems judges noted were pixelation in long shots, reddish tones on Caucasian skin, and a bad overscan when handling a 720p source.
The TH-50PZ850U does have a very good (albeit not backlit) programmable remote. It's long, but the buttons are big and easy to find with your thumb.
The blocky on-screen menus aren't pretty, but they're functional and easy to read. If you get confused, a picture at the bottom of the menu reminds you where the OK and Return buttons are and what to do with them. An easy-access Sub Menu (a poor choice of name; it's not a submenu but a secondary, small, and simple menu) lets you change common options such as Closed Captioning and Favorites without having to navigate the main menu.
Panasonic TH-50PZ850U
| | |
| --- | --- |
| Performance | Good |
| Features | Very Good |
| Design | Very Good |
Scale = Superior, Very Good, Good, Fair, Poor
The sound quality is acceptable, but no better than that. It emulates surround sound reasonably well and becomes only slightly strained when things get loud. But you won't want to depend on your TV's speakers if sound is important to you.
Macworld's buying advice
You get a lot of features with the TH-50PZ850U. If only the image quality were a bit better. Overall, the TH-50PZ850U is a decent HDTV.
[ Lincoln Spector is a contributing editor for PC World.]