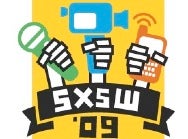 The much celebrated South By Southwest Festival might offer more than your fill of indie film and music, but what it apparently can't offer you is satisfactory iPhone 3G coverage.
In a case of gross iPhone-user-underestimation, droves of hip, iPhone wielding twentysomethings have overpowered the Austin 3G network, causing dropped calls, sluggish data services, and unavailable service for thousands of attendees.
Those who have been able to withstand the fledgling 3G network have been unloading their complaints on Twitter.
In response to the negative press (and tweets?), AT&T has released a statement on the matter. In short, the company says it's scrambling to accommodate this "unprecedented demand for mobile data and voice applications at SXSW" and is working to add capacity to its cell sites serving downtown Austin.
So hang tight, SXSWers — help should be on the way. But in the meantime, consider the possibility that it's entirely possible to enjoy a music, film, and interactive festival without use of a 3G network. After all, that's what our ancestors had to do when they went to SXSW.
[Via Wired]