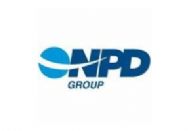 New data from market-analysis firm NPD Group say that Mac sales fell 16 percent in February, a sobering reminder that the economic crisis is starting to hit Cupertino even further. This is a much larger figure than the 6 percent drop NPD reported for January 2009.
Contrast Apple's numbers with NPD's figures for PC sales. Those rose 22 percent, buoyed by strong sales of low-cost netbooks. Breaking the numbers down by segment, unit sales of Apple laptops and desktops fell 7 percent and 36 percent, respectively. Sales of Windows-based laptops rose 36 percent while desktops took a 10-percent hit. (Remove netbooks from the equation, NPD says, and sales of Windows laptops only increased by 16 percent.)
NPD's data, which is based on tracking retail sales from Apple stores, Best Buy and Amazon, seem to indicate that many consumers could be putting off their purchases of Apple hardware.
Remember, during Apple's quarterly conference call to announce earnings last fall, CEO Steve Jobs pointed out that Apple's customers are more likely to postpone their purchases instead of going for a cheaper alternative.
Of course, February saw very little change to Apple's hardware offerings. The 17-inch MacBook Pro announced at January's Macworld Expo didn't begin shipping until the middle of the month. And the big changes to Apple's desktop lineup didn't occur until the first week of March.
Have any of you postponed buying a Mac because of the economy? If things were back to normal, what would you get?