iDevGames has announced the winner of its uDevGames 2008 Mac game creation contest. "Laserface Jones vs Doomsday Odious" by Justin Ficarrotta is the winner of "Best Overall Game."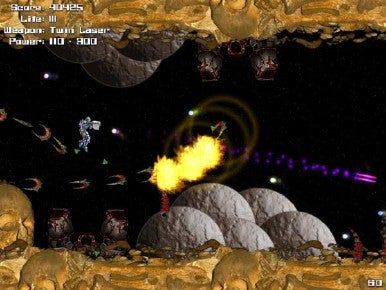 iDevGames is an online community focused on providing assistance and support to developers of games for the Mac and iPhone platforms. The site includes a forum where developers can get in touch with one another, references to books, links to applications and sample code and more.
Each year, iDevGames sponsors the uDevGames contest, an event where developers are encouraged to create a game, soup to nuts, then release the game for free, and make its source code available, in order to stimulate other developers to create new games for the platform. Winners competed for a prize pool valued at over $20,000.
A total of 20 game entries were opened to public and peer voting earlier this month, and games were judged for gameplay, graphics, audio, story, presentation, and originality (along with Best Overall Game).
Laserface Jones vs Doomsday Odious won the Best Overall Game category, and also won in the gameplay, graphics, audio, and presentation categories. Lincoln Green won the story award for "Boston: Mouse in the Sewer." And Joe Flores won the originality category with "Simoebic Dysentery."
All the entries from this year's contest are available for download — visit iDevGames for more details.