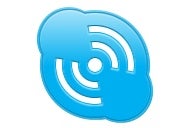 Remember that new version of Skype that hit the interwebs in January?
To promote the company's new deal with Boingo— Skype Access, which lets you pay for Wi-Fi on Boingo's networks using your Skype credit—Skype is giving away (free as in beer) 10,000 minutes of said Skype Access, just for Mac users (since they're the only ones who can use Skype Access at present).
Taking advantage of the deal is pretty simple: Make sure you're running Skype 2.8 Beta for Mac; then, find a compatible hotspot; in the words of Jeff Goldblum's old iMac commercial, there's no step 3.
This deal for 10,000 minutes, as expected, won't last forever. The terms say that it will go "from March 17th 2pm GMT up to March 23rd 00.00 GMT." And, unsurprisingly, there's a host of other fine print that you'll probably want to skim first.
I haven't verified this yet, but will try it out later today and let you know how it goes. Now, make sure you say aïtah to our Estonian friends who made this possible!