GameTree Online on Wednesday announced the release of Kung Fu Panda The Game for the Macintosh. It costs $30 and is available for online purchase and download.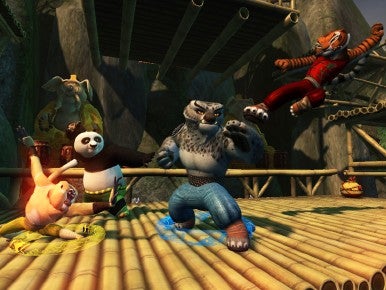 Kung Fu Panda The Game is based on the popular DreamWorks animated movie featuring Po, a well-meaning but clumsy panda with dreams of becoming a Kung Fu warrior. He's picked to become the Dragon Warrior, and must face off against the evil Tai Lung, who has escaped from prison and seeks revenge on his old friends.
The game spans 13 levels across air, water and land, featuring locations in the movie including the Jade Palace, as well as locations you haven't seen before like the Lake of Tears and the Training Grounds of Tai Lung.
The game is rated E 10+—suitable for everyone ages 10 and older—by the ESRB.
System requirements call for Mac OS X 10.4.11 or Mac OS X 10.5.6, Intel Core Duo processor, 1024MB RAM, ATI X1600, Nvidia 7300 GT or Intel GMA X3100 or better graphics (GMA 950 not supported), 4.0GB hard disk space and keyboard and mouse.