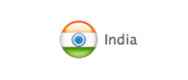 The iPhone has made waves around the world ever since its debut in June 2007 and subsequent rollout around the world. That includes my home turf of India, home to "mobile crazy" masses. Over here, we had to wait for more than a year after the original iPhone's U.S. release before the iPhone was finally launched in India by both Airtel and Vodafone in August 2008.
Given the amount of excitement that heralded the Indian launch of the iPhone (not to mention the rampant sales of jailbroken iPhones that preceded it), it was widely expected that the iPhone would do well in this country, which is home to one of the most rapidly developing telecommunications industries in the world. However, sales figures for the iPhone have been quite underwhelming in India, as hesitant as Apple, Airtel, and Vodafone may be to admit it.
As I was following the live blog of Tuesday's iPhone 3.0 event though, one new feature among the many outlined by Apple stood out to me and gave me hope that the iPhone may finally be able to capture more of the Indian market. It's the new Message app—specifically, its ability to forward and delete individual and multiple messages.
Read more…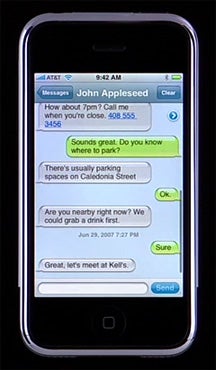 Ever since the very first iteration of the iPhone OS, the SMS app has taken a radically new approach to listing text messages on the device. Instead of listing incoming and outgoing messages separately in different locations and displaying them one-at-a-time, it displays conversation threads that group together both incoming and outgoing messages, not unlike iChat on the Mac.
While that did make text messages more readable, the user interface for such an implementation did not allow users to forward or delete messages on an individual basis—until now, that is. Starting with iPhone OS 3.0, which will be in users' hands this summer, users will be able to do precisely that. This single feature might just be enough to spur the iPhone to success in the Indian marketplace!
This may be a slight exaggeration, but it wouldn't be too far from the truth to say that every Indian who's owned a cellphone for any length of time during the past five years has spent a healthy amount of money on exchanging small snippets of idle text messages with friends and family. Go to any high school or college in India and you'll find kids of all shapes and sizes reading or writing text messages at alarmingly short and regular intervals.
Texting is such a cultural phenomenon that companies like Nokia and Sony Ericsson, which have a grasp on the pulse of the Indian cellphone market, release cheap phones optimized to serve as text message device. U.S. users who pay $5 a month for 200 text messages or $20 for the privilege of unlimited texting on the iPhone may be interested to know that you can get the latter for less than a dollar on most Indian cellular carriers. Here, incoming messages are never charged at all.
Imagine, then, what a reaction people might've had when they first heard the news about the iPhone finally having been launched in India, only to later realize that it didn't support the most basic needs of the typical Indian cellphone user. I've lost count of the number of people who've asked me whether they should buy an iPhone or not and have just stopped entertaining the idea altogether on hearing that it didn't support SMS forwarding.
Needless to say, it's very important for these people to be able to send a particularly funny joke that they just received to everyone in their address book, and now that the iPhone will allow them to do that, there's a far greater chance of them being seduced into buying the sexy new phone from the maker of the iPod. High school and college kids will, I suspect, be buying iPhones in droves now, and that's the key market Apple needs to tap into to really get the sales moving.
That said, it would be naïve of me to suggest that this one single addition will make the iPhone successful in India. One of the major impediments to its success still remains its price—the addition of new features isn't going to suddenly make that price more attractive. But what with the recent introduction of 3G networks in India and the several exciting new features in the upcoming iPhone OS 3.0, I have a strong suspicion that the iPhone will finally start gaining traction in the Indian market. Personally, I can't wait to see that happen.