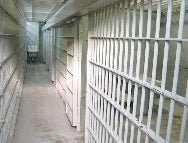 Coming right on the heels of another high profile iPod-related scam, we bring you more news of someone using the good name of Apple for nefarious means.
Miami-based businessman Andres Pimstein managed to orchestrate a $50 million iPod investment scam on the University of Miami campus starting back in 2005.
His fraudulent business venture involved purchasing iPods at wholesale prices and purportedly reselling them at higher than market prices to a department store chain in Pimstein's native Chile. In reality, he was pulling a Madoff; enticing investors with promises of annual returns of up to 36 percent, while pocketing their money and paying their returns with money from other investors.
Pimstein pleaded guilty to a dozen wire-fraud counts in December and, along with a hefty 17 year prison sentence handed down by a federal judge on Friday, he must also turn over 5,540 of the iPods and an investment account totaling $138,522. Of course, this amount pales in comparison to the combined $40 million lost by at least 146 of the scheme's investors.
And so justice is served, and yet another Apple-abusing criminal is behind bars.
[via Cult of Mac]