Chronos on Tuesday announced the release of Chronos Utility Suite, a suite that combines F10 Launch studio and iClipboard. The package is available for $35 through the end of March, whereafter it will cost $50.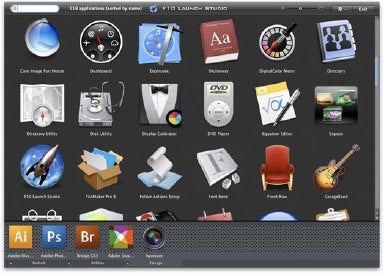 F10 Launch Studio is a launch utility that features an out-of-the-way design. It automatically finds all your applications, has a smart search that intelligently adapts to your apps, features a document sidebar, allows you to create multiple docks customized with favorite apps, has editable shortcuts, hot corners and hot key options, and more.
iClipboard is a clipboard management utility for Mac OS X. It keeps a history of everything you copy from any application; when you need to go back and paste a clipping from the history, iClipboard appears from the side of the screen, allowing you to preview and paste the clipping you need.
30-day trial versions of the apps are available. System requirements call for Mac OS X 10.5.5 or later and 50MB hard disk space.