LaCie has introduced the blue eye pro Proof Edition, a new monitor calibration and profiling system. It costs $430.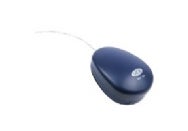 Designed for print professionals, the blue eye pro Proof Edition helps to ensure that displays meet stringent color certification. It's designed to integrate with prepress and other softproofing-based workflows, and performs color accuracy verifications based on UGRA/FOGRA Mediawedge-standard colors.
You can specify any target colorimetric settings, including whitepoint, gamma, brightness and blackpoint, and the software automatically calibrates the monitor, creating and activating an ICC profile to make sure that color reproduction is consistent throughout the workflow.
An advanced test and report function analyzes the monitor's gamut so you can evaluate the accuracy of colors against target values. You ca use Mediawedge colors to perform these tests, so you can evaluate the monitor's color range against standard criteria for whitepoint and gray balance.
The blue eye pro Proof Edition system is designed to work with standard desktop publishing software, including Photoshop, Lightroom, Illustrator, InDesign, QuarkXPress, ColorSync and Aperture.
Included in the kit is a colorimeter and counterweight, ambient light diffuser and protective shell, software CD and quick install guide.
System requirements call for Mac OS X 10.3.9 or later and PowerPC or Intel-based Mac, USB port, and LaCie 300/500/700 series monitor for automatic performance recommended (the system also works with TFT and CRT-based displays from other manufacturers).