I don't know if I've ever received so many e-mails and phone calls as I did on the morning Apple released the third-generation iPod shuffle. Friends and readers were all wondering what Apple was thinking releasing an iPod with no buttons. While I was surprised with the buttonless iPod, I decided to hold my judgement until I actually used one.
Once I had the iPod shuffle in my hands, I had the normal reaction when you see one of Apple's new products for the first time—wow. It was so small, but it could hold so much music. However, I found the reaction of my family similar to those e-mails I referred to— where are the buttons?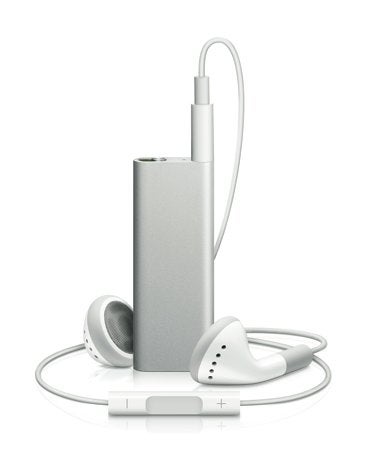 I am an avid shuffle user and have been since the day Apple released the very first shuffle. I have always loved the compact size for those times when I'm on the go. That is the key, right there.
I have several iPods, and I use them all at different times, depending on what I'm doing. When I travel, I usually take two or three with me. My iPod classic is the workhorse that holds all my music; my nano is on a lanyard that I use on the plane and for long days at trade shows; and the shuffle is for short jaunts or walks.
More on the shuffle: Read Christopher Breen's review of the new shuffle and Jason Snell's video tour of the music player.
Whenever someone asks me what kind of iPod they should buy, I always ask them what they are going to use it for. That will determine my recommendation. If they want to play video, an iPod shuffle probably isn't the right choice.
Some people I've spoken with say that they currently use an iPod nano and can't see how they could ever use a shuffle. Okay, then the shuffle isn't for you—move on.
I walk my dog everyday (OK, when it's freezing cold, my wife walks the dog) and that's when I use my shuffle. My shuffle has a very specific use in my life, and it fits that job very well.
I don't want to be on my walk continually changing songs and looking at my iPod. I want to put it on, tuck it inside my jacket and not look at it again until I get back home.
That's easy enough to do, especially with the new model. I make different playlists based on the type of music I want to listen to while on the walk and then go. Very simple.
The lack of buttons hasn't hindered my use or fondness for the shuffle. As a matter of fact, with the controls on the earphones, I don't notice the iPod much at all.
Isn't that the way it should be? The last thing I want to do is constantly fumble around with my iPod while on a walk. Any iPod. I want to enjoy a few songs, play with the dog a bit, and then go back home.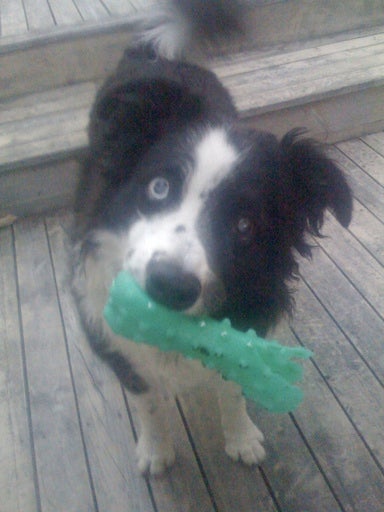 I thought the controls on the shuffle may be a bit confusing, but I went through them once sitting in the living room and I was good to go.
One legitimate concern I have heard is that the Apple earphones don't work for everyone, but that's being looked after, too. Several companies are coming out with earphones that will work with the new shuffle, so you'll be able to control it just as if you were using the stock earphones from Apple.
I have playlists for Ozzy Osbourne, Black Stone Cherry and Velvet Revolver on my new shuffle, so I can let it pick some songs for me, or I can be more particular and choose the playlist I want to use. With VoiceOver and the controls on the earphones, this is really simple to do on the fly.
Choosing an iPod, especially the right iPod, is a very personal choice. You should put as much thought into that as you would choosing what music you're going to buy to put on it.
For me, the iPod shuffle is perfect in every way. The controls are easy; it's very small and tucks away nicely; and features like VoiceOver means that I can listen to what I want, when I want.