OnLive has announced its online game service and "Microconsole" at this week's Game Developer Conference (GDC) in San Francisco, Calif. The company promises "the most advanced games instantly" on almost any Mac or PC. It's coming in Winter 2009 "in a variety of different pricing packages and tiers," according to the company.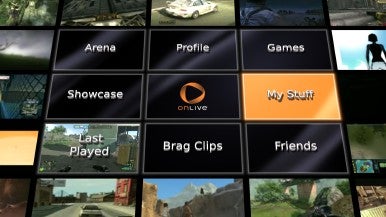 The OnLive Game Service is available in two different forms—either through a "MicroConsole"—only about the size of a deck of playing cards—that plugs into your TV and uses your broadband Internet connection, or through your Mac or a PC connected to the Internet and configured with a small browser plug-in available for download from OnLive's Web site.
OnLive announced Tuesday that it has signed up major video game content providers to offer titles for the system, including Electronic Arts, Ubisoft, Take-Two Interactive Software, Warner Bros. Interactive Entertainment, THQ, Epic Games, Eidos, Atari Interactive and Codemasters.
The company is expected to announce further details about the service this evening, at 7:15 PM Pacific Time.