TransGaming has announced the release of Prince of Persia for the Mac. The game is now available for purchase and download from TransGaming's GameTree Online service for $50.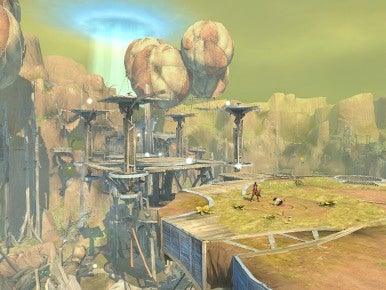 Prince of Persia is set in ancient times. The game tells the story of a Persian warrior who most battle the evil Ahriman to heal the world from a dark corruption. An action-adventure game, Prince of Persia specializes in acrobatic feats like swinging over canyons, buildings and anything else that's reachable.
The game features non-linear storytelling that has you determine the best way to unfold the storyline. And the Prince is joined in this adventure by Alika, a computer-controlled companion gifted with magical powers.
This is the latest "reboot" to a series originally created by Jordan Mechner that began in the late 1980s on multiple platforms, including Mac OS. This latest installment, developed by Ubisoft's Montreal studios, the same developers who created the famed console game Assassin's Creed. The game was released in December, 2008 for Xbox 360, PlayStation 3 and Windows.
Prince of Persia has been rated T for Teen by the ESRB.
System requirements call for Mac OS X 10.5.6, Intel Core Duo processor, 1024MB RAM, ATI X1600 or better 3D graphics or Nvidia 8600 or better, 8.01GB hard disk space, keyboard and mouse. Logitech gamepads optional but supported.